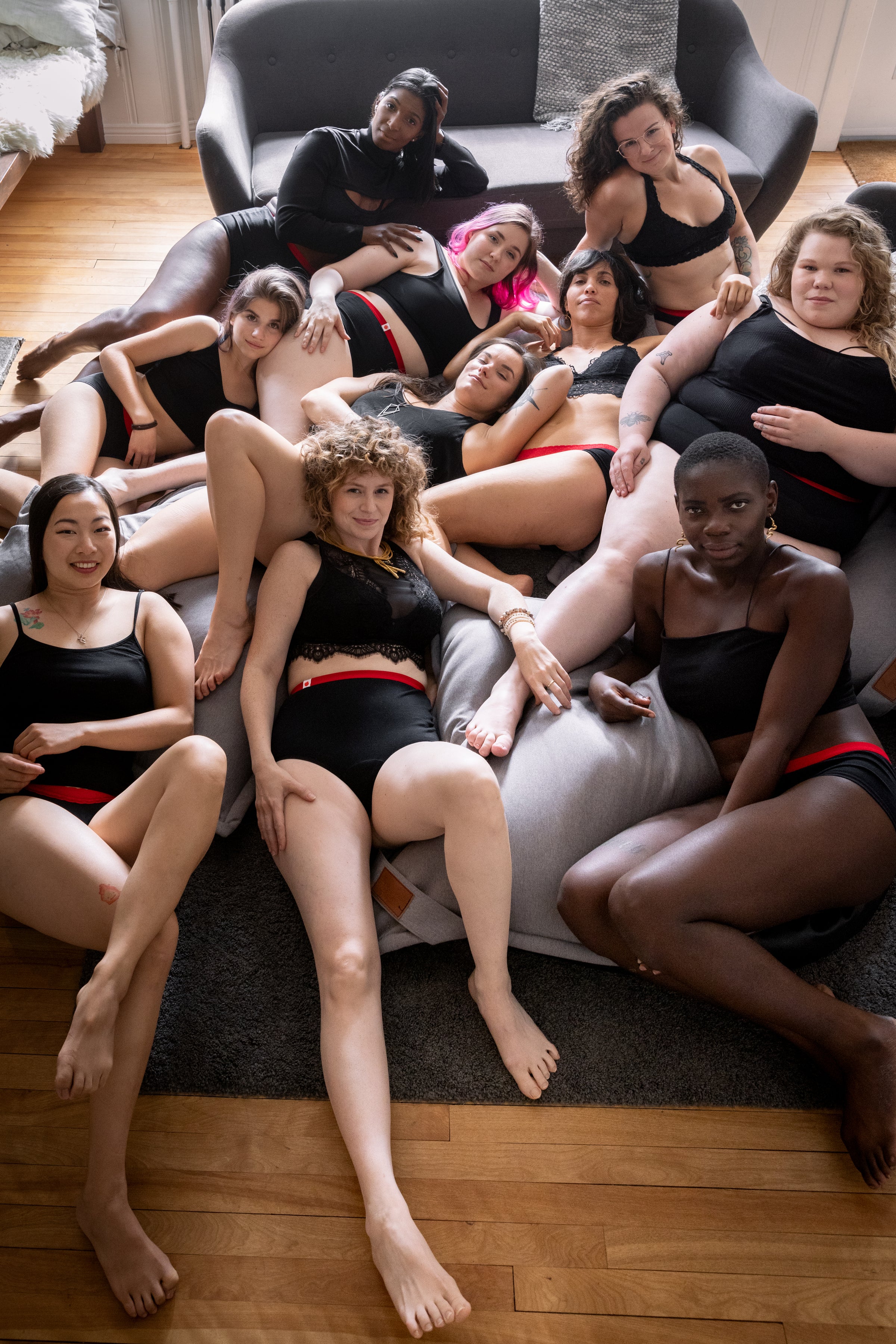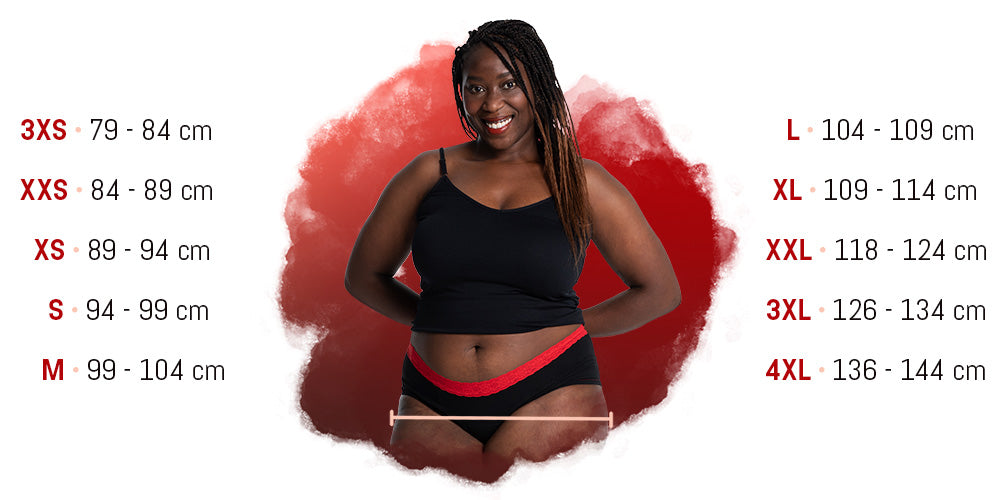 You just need to take 2 easy steps to find the size that's right for you!
First, measure  around the hip at the widest point, just like in the photo.
Got it? Kay, now find that measurement in our size chart. See the corresponding number? Boom. That's the size you want! Now, you'll get the coziest, most comfortable, most completely perfect fit available!
Find yourself in between sizes? No sweat! We recommend going with the larger size. That way, you'll for sure be comfortable.
Free 60-day exchanges (learn more)