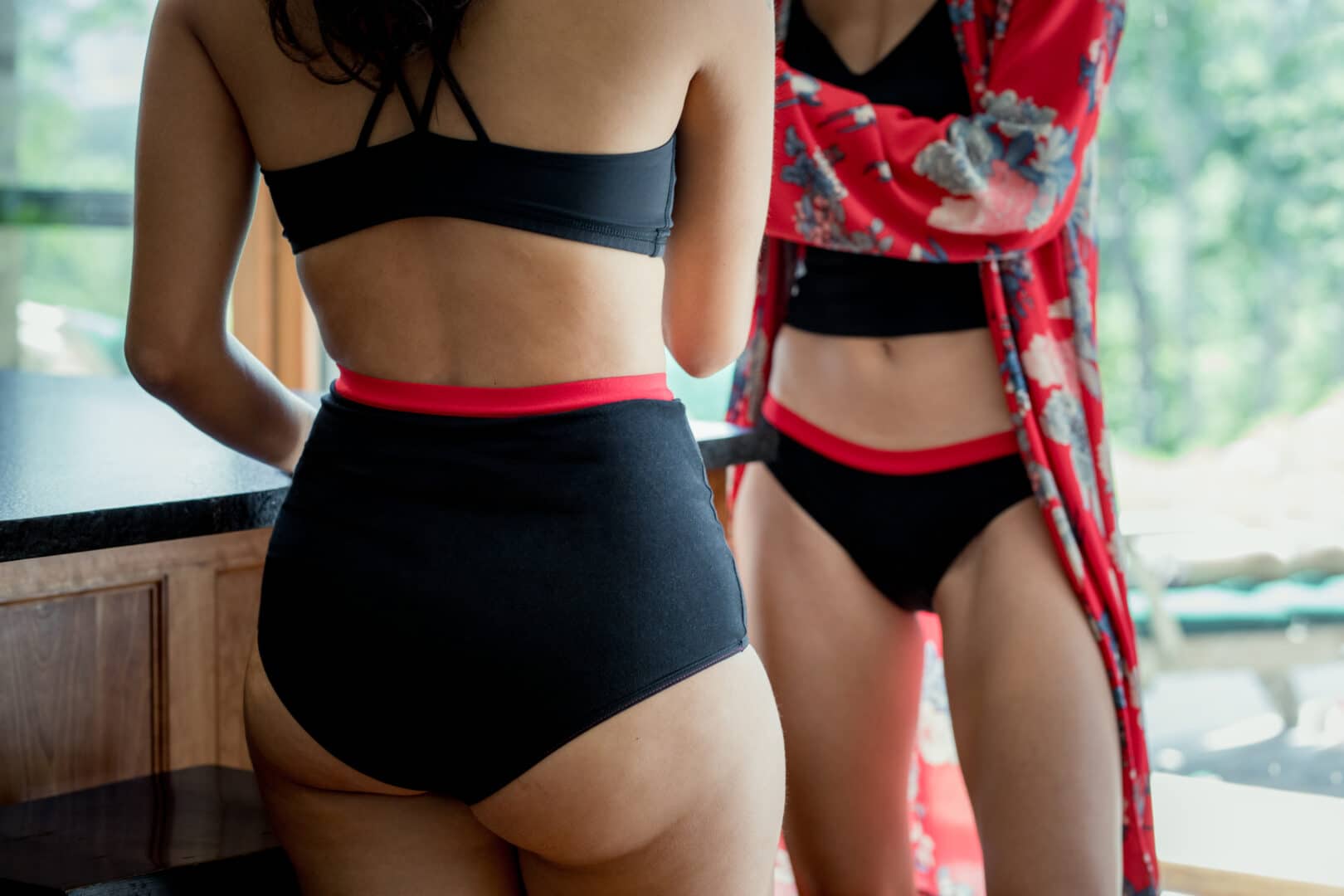 Return policy
"It has to fit!"
Want to exchange your order? It's super easy!
FAQ on the return and exchange policy
When you receive your order, put your new undies over the ones you're wearing to check the fit. If you don't dig it, don't stand for it! Just initiate a return request.
Products in their original packaging, unworn and unwashed.
The products were purchased from Mme L'Ovary's website.
Sales for the following products are final and the products aren't exchangeable or refundable: Highty, Highty Nighty, Thongy, menstrual cups, herbal teas, washing capsules, orgasmic soaps, and gift cards.
In the case of a purchase made in one of our sales outlets, the retailer's return policy applies.
In the case of products returned damaged, worn or washed, Mme L'Ovary does not guarantee an exchange and charges may apply.
Once we've received your return, we verify it. Then we send out your new order. Oh, and you'll be notified by email every step of the way.
In Canada, the first exchange is free and Mme L'Ovary covers the postage.
For international orders, shipping costs for an exchange are your responsibility.
When returned products are damaged, worn, or washed, Mme L'Ovary does not guarantee an exchange and charges may apply.
You can request an exchange for up to 60 days after you receive your order. We accept one exchange per order.
Yes, you can. However, for a refund request, the delivery costs are your responsibility.
If you request a second exchange for the same order, the shipping costs concerning that exchange are at your expense.
Discover Mme L'Ovary's Realm