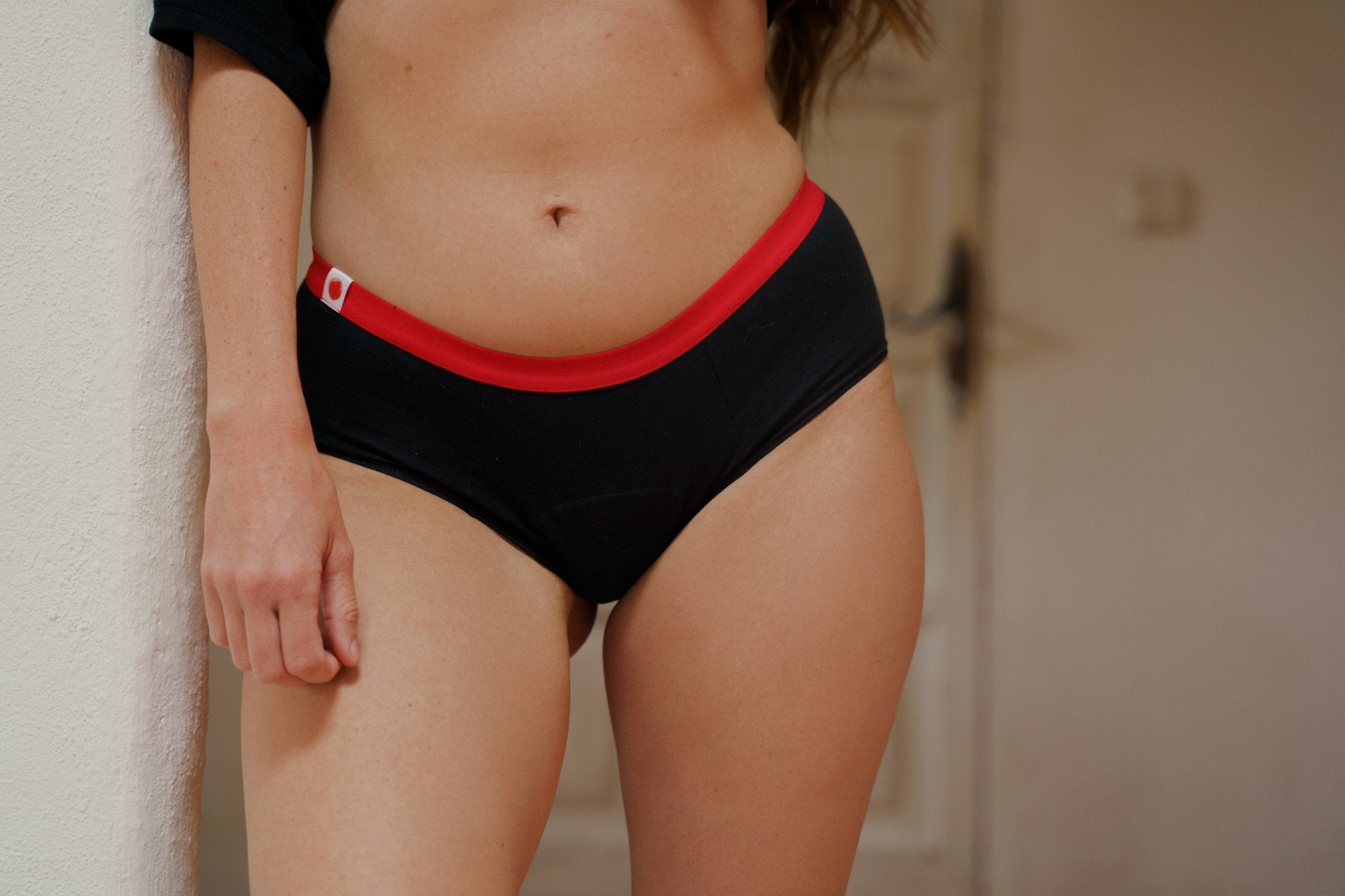 More practical. More confortable. More versatile
No more tampons or disposable pads!
Menstrual undies: An ecological alternative designed for menstruating people.
Mme L'Ovary offers a whole new way of approaching your cycle. Designed for comfort, respect for the planet, and the needs of women, menstrual undies offer you alternative hygienic protection so you can experience your period in harmony with your body and its rhythm.
A range of zero-waste products adapted to all needs
Check out our range of zero waste menstrual undies designed for all tastes, and choose the combination that suits your needs.
Whatever the style, all of our daytime undies are made from cotton and include removable sanitary pads made of absorbent fabric.
And to make things even easier, we're throwing in a small carrier bag.
Ready to experience them for yourself?